Shoppers find out how to be Smart Investors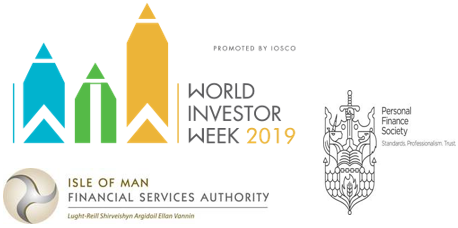 When it comes to your finances, if it sounds too good to be true it normally is…..
But members of the public at Tynwald Mills got a free bonus on 5 October when they had the opportunity to find about how to invest wisely and avoid scams.
Staff from the Financial Services Authority (the FSA) joined the UK President of the Personal Finance Society (the PFS) for an informal open event to talk to the Manx public.
The informal chats covered a wide range of areas including:
How to check you are dealing with a regulated firm
How to understand a product and how much it will cost to invest
How do you know what you need and whether a product is right for you and your family
Why it is important to invest in different things and diversify
What are the red flags to be aware of that might indicate that something is a scam
What you can do if things are going wrong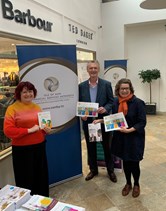 Karen Badgerow, Chief Executive of FSA noted that "It was fascinating to see initial hesitancy turn to real interest when we explained we weren't there to sell anything but wanted to help people understand more about investing safely. Whilst we couldn't tell people what to invest in we did give them information to help them take control and be Smart Investors."
The latest FSA information leaflet, which is focussed on how to be a smart investor, can be found on the FSA's consumer website: https://www.iomfsa.im/consumer-material/world-investor-week-2019/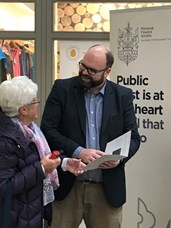 Adam Owen of the PFS had travelled to the Island especially for the event. "I worked with the FSA on consumer matters last year and was delighted to be able to join them again. Giving the public the information and tools to ask the right questions and understand products before they invest is the best way to ensure that they get good outcomes from investing."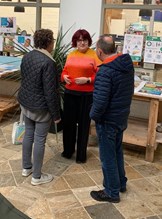 Claire Whitelegg from the FSA has championed the importance of raising public awareness. "Today we are all being asked to take more responsibility for our financial future. In an uncertain and changing world it is vitally important to have the information to understand how to protect our finances so that we and our families are secure. That is why the FSA team prepared clear information and is why FSA staff have given up their Saturday to be here."
For more information please contact:
Claire Whitelegg - claire.whitelegg@iomfsa.im