World Investor Week 2021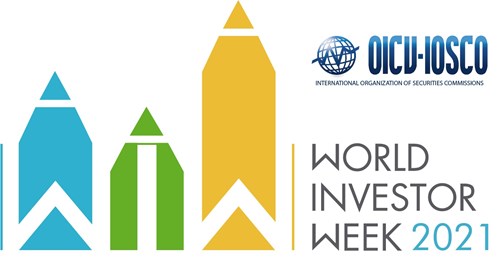 World Investor Week 2021
World Investor Week is a global campaign to raise awareness of the importance of investor education and protection.
The initiative is promoted by the International Organisation of Securities Commissions (IOSCO) and this year's themes focus on sustainable finance, and the prevention of frauds and scams.
The Financial Services Authority is once again supporting World Investor Week by reinforcing the key messages via its social media channels.
This work forms part of the Authority's efforts to protect consumers, reduce financial crime and maintain confidence in the financial services sector.
Key messages for World Investor Week 2021
Frauds and scams prevention. A smart investor:
Avoids "get rich quick" and "can't lose" schemes; if it looks too good to be true, it probably is
Researches investment opportunities independently
Is suspicious of requests to wire money out of the country
Never discloses personal information on an unexpected call or other communication
Ensures the use of strong passwords and good data security practices such as two-factor authentication on accounts containing financial data
Never feels rushed and ignores over-the-top sales pitches and pressure to invest right on the spot
Sustainable finance. A smart investor:
Realises that sustainable finance may be referred to in many different ways, such as environmental, social, and governance (ESG) investing, socially responsible investing, and impact investing
Reviews an investment's disclosure documents to see how it weighs various ESG or sustainable finance factors
Considers whether an investment's stated approach to sustainable finance matches the investor's investment goals, objectives, risk tolerance and preferences
Understands that each sustainable finance investment opportunity is unique, and should be evaluated on its own terms
For further information:
Visit the World Investor Week 2021 website
View the 'How to be a Smart Investor' leaflet
Guide to financial products and services
This year's key messages build on the themes highlighted in 2020 in respect of the basics of investing, initial coin offerings, digital assets, and investing online.
Short videos are available to view at: